Chatur Taxserve Pvt Ltd also referred as 'Taxserve', is a leading multidisciplinary tax consultancy firm offering comprehensive range of specialised tax and advisory support services in GST. Taxserve has unparalleled expertise at providing end-to-end GST Services. With big team of experienced tax consultants, and associates, we have rightly crafted for ourselves a unique position in the market with dedicated service provided to clients.
Taxserve provides comprehensive range of specialized tax and advisory support services in matters of indirect taxation particularly in GST. The company provides tailored GST solutions as per the client's business requirements through a big team of expert, tax consultants with real-time tax consulting experience. The company offers the following customized, business-friendly GST services for our clients across India from GST implementation to management, advisory and other support services.
Filing of multiple complicated periodical returns.
Ensuring matching of input tax credit.
Regular verification of GST records.
Ensuring regular compliance by effectively managing GST for client's business.
Advice on financial and operational updates
Our Mission
To provide hassle free end to end GST related compliance to our clients by digitization and automation of all our activities and bring our services to the client finger tips.
Our Vision
To grow to be a leading organization which offers efficient business compliance services and serve a network of clients spanning all over India.
Our Goals
Become a symbol of excellence and quality in providing business compliance services.
Support compliance regime across in minor cities and towns with considerable lack of expertize and infrastructure to handle necessary compliances.
Establish pan India presence.
Our Team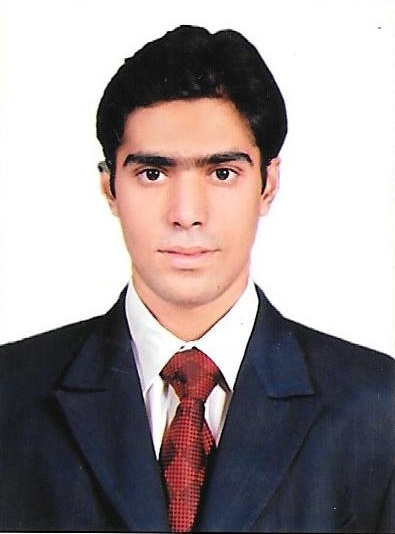 Y. Avinash Reddy
Mr. Avinash Reddy, who is the Managing Director of the company completed his bachelors in technology from Indian Institute of Technology-Varanasi and went on to complete his post graduate studies in Carnegie Mellon University which is noted as one of the top universities in the world. Post studies he worked as an analyst in a multinational firm Inovalon in Washington D.C. His multi-national and cross-cultural experiences moulded him to deal with multiple radical situations. His believes in integration of technology and automation in any business for smooth operations, expanding the reach of business and providing better services to the customers.
Y. Sreenivasa Reddy
Mr. Sreenivasa Reddy, who is the director and principal advisor for the company is a qualified advocate and one of the leading practitioner in Telangana and Andhra Pradesh in indirect taxation matters. He has 20 years of experience in the Customs and Central Excise Department where he worked multiple divisions like Customs, Service Tax, ED, Central Excise. After VRS from the department, he set up his own legal practise YSR & Associates to use his expert knowledge on taxation laws and on the internal working and procedures of the department to provide quality service to his clients.
K. Akshatha B.com, ACA
Working in Taxserve as a senior audit executive. B.com graduate from IGNOU and qualified CA. Involved in presentations on GST across different industries and advising to the various clients about GST in different industries. Has 3 years articles experience in Tukaram & Co. where she had an in-depth exposure in internal audit, tax audit. She went on to work in Varma & Varma, chartered accountants firm as a consultant for about 2 years in tax audit department and having experience in scrutiny of the books. Has deep understanding of GST act and rules and its implications across multiple industries.
Email: akshatha.k@taxserve.in
Phone: +91-8106727819
Shailesh Reddy B.com, ACA
Chartered Accountant & B.com graduate from IGNOU working as consultant at Taxserve. Has 4 years of experience on corporate financial reporting, preparation of finance projects, tax audit reports and compliance of taxation at Naresh Agarwal & co. He as good exposure on GST for manufacturing and service industries and conducted thorough audits for proper compliance in GST.
Email: shailesh.n@taxserve.in
Phone: +91-8801062861
Ashok Munaga B.com, ACA
A commerce graduate from Kakatiya university and a Chartered Accountant qualified in May 2017. He is currently working as a core member of the Taxserve team as a Senior Tax Consultant. He has completed his Article ship at P S Nagaraju & Co., chartered Accountants. He is expert in handling the entire range of works relating to Accounting & Finance, Taxation (Direct and Indirect Taxation), Secretarial Aspects and Statutory Compliances under different laws. He also heads the team for finalization of books of Accounts of various clients.
Email: ashok.m@taxserve.in
Phone: +91-8179579839
Roopesh M ACA, B.Com
A Qualified Chartered Accountant qualified on 2018, and a Commerce graduate from Acharya Nagarjuna University. Working as a Senior Audit Executive in Taxserve and has three years of article ship experience in Essveeyar chartered accountants, one of top firms in Chennai where he got a great exposure in Statutory audits, Internal audits, Tax audits, Corporate Accounting, Compliance matters, Income tax and Indirect taxes of various organisations belonging to different industries including manufacturing, trading, hospitality, entertainment, etc.
Email: roopesh.m@taxserve.in
Nagasai K ACA, B.Com
He is an associate member of ICAI as well secured all India 8th rank in CMA Final, 2017. He is having vast experience in GST, Service Tax, Direct Taxation and well versed in handling legal issues at adjudication level. Presently he is handling our Guntur branch and supporting us to provide qualitative services to our clients.
Email: nagasai.k@taxserve.in
Phone: +91-7989190566